Hello readers. Praise God. Tamil KID's Christian Songs on YOUTUBE which are famous and popular and loved by all children of different languages are presented here.God so good he gave his only begotten son never believe in him will not perish but have eternal life.Never forget with grace of org.in remember to worship him and praise him with song and music. Rejoice in the Lord again say rejoice. Bless the Lord Oh My Soul love the Lord Oh My Soul praise the Lord Oh My Soul.
meaw meaw punakutti yesuvane pathiya
Which is the popular song which is loved by all the kids and even adults in Tamil Christian YouTube songs playlist. Millions of millions like this song in different languages.
enna kodupaen naan
This is one of the most popular children Christian songs on youtube. very cute girl praising God with her sweet voice.
She makes music that makes Jesus loud! please comment if you like the song
10M
Appa unga Madiyila
God is our hope when there is no hope as we all know this he is the only one who can help all the abandoned children of this world. Let us keep our faith high.
8m
So good joyful and wonderful music for the glory of god Jesus Christ.
It is really good to see our kids praising god an exalting him and his name.This is very pretty video where small kids perform Christian songs in vernacular language.
3m
Music is one of the the greatest mode of praising God. Letters teach all our kids to praise a lord God Jesus Christ with Sunday school songs in our own very language Tamil. Cat are beautiful creatures of this world and try to to make them enjoy the Lord's love true Christian music.
Praising and worshipping our Lord God Jesus Christ he is king of Kings and wonderful among all. Latest make a joyful noise aren't you a lot with all the latest Tamil Christian children songs from YouTube.
You will find the best kids worship resources and curriculum here in different languages. Please keep visiting us regularly for more wonderful content. Watch New Tamil Christian Animation Song for Kids on our website.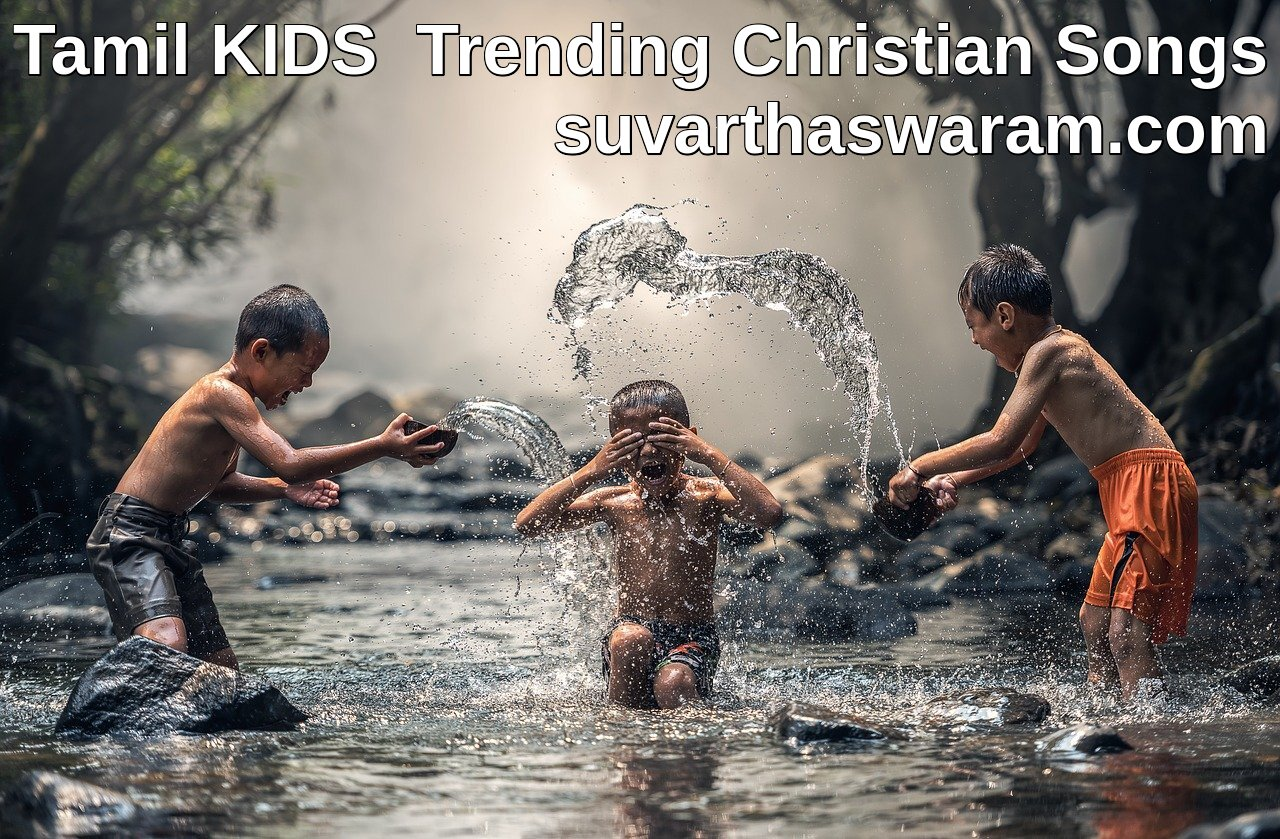 Comment as below the best song and most favorite song of yours on YouTube ab and shared the joy of our Lord Jesus Christ with us.